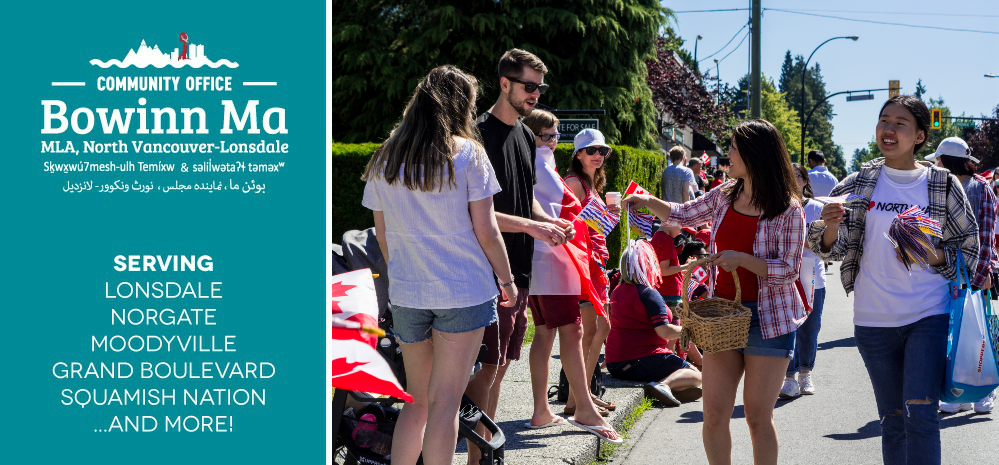 Health care in BC is evolving and people living on the North Shore will soon have better access to team-based everyday health care with the opening of the new North Vancouver Urgent and Primary Care Centre (UPCC) — one of ten built by your BC Government across the province in less than two years.
Staffed by a team of health-care providers, including doctors, nurse practitioners, nurses, social workers and office personnel, North Vancouver's UPCC will help provide care for people with non-life-threatening conditions who need to see a health-care provider within 12 to 24 hours as well as patients with regular, everyday health care needs on a walk-in basis. This will not only provide people with more options for care but will also help reduce the burden on Lions Gate Hospital's emergency by moving non-emergency cases to the UPCC.
North Vancouver's Urgent and Primary Care Centre (2nd Floor of 221 Esplanade W) is scheduled to open this fall and will operate 8am – 10pm Mondays through Saturdays; 9am – 5pm on Sundays.
This is just one more way we're working to make life better for people. While there's still more to do and we're not slowing down, this new UPCC is a *huge* step forward for people in North Vancouver.
In your service,
Bowinn Ma
MLA, North Vancouver-Lonsdale
Read the full newsletter here.
Previous Newsletters: 
June 2019
Special Announcement: North Shore Rapid Transit Study
February 2019
December 2018
October 2018
July 2018
April 2018
February 2018
November 2017
September 2017