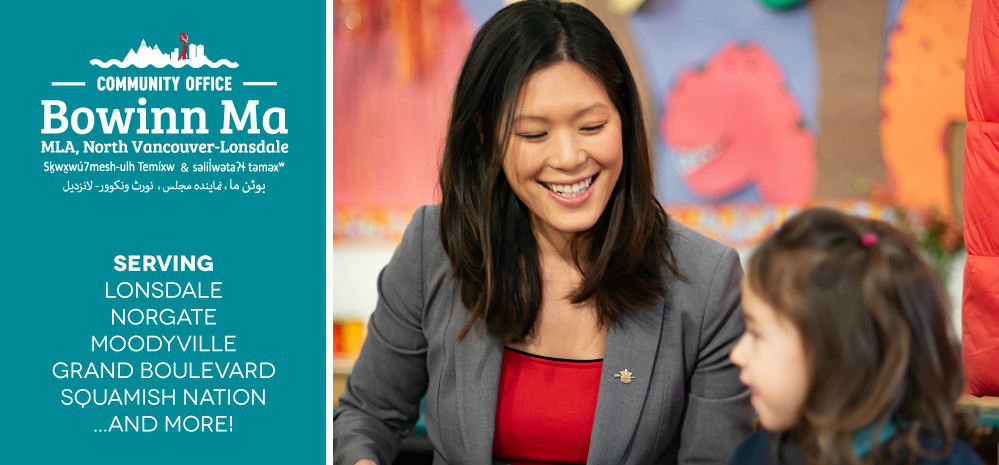 We're continuing to put people first in BC Budget 2019 by building on the work we started with BC Budget 2018. Record investments in child care, housing, and education will continue this year as we take even further steps to make life more affordable, improve the services you rely on, and create good-paying sustainable jobs.
British Columbians are outraged by news that our province's unacceptably high housing prices may be fuelled by the profits of crime. We've worked quickly to address money laundering in B.C. Casinos, and now two independent reviews are underway examining the role of money laundering in B.C. real estate. We will take immediate action to close loopholes, defend against criminal activity, and hold accountable those who are responsible.
This year, B.C. will deliver its first-ever poverty reduction strategy, take our first steps on B.C.'s first-ever climate change strategy, and introduce legislation to make B.C. the first province to put UNDRIP into law. As your MLA, I will continue to fight for better schools and hospitals, good paying jobs in every community, and to make life more affordable for people.
In your service,

Bowinn Ma
MLA, North Vancouver-Lonsdale
Bowinn.Ma.MLA@leg.bc.ca
February 2019
December 2018
October 2018
July 2018
April 2018
February 2018
November 2017
September 2017