When:
May 25, 2018 – May 31, 2018
all day
2018-05-25T00:00:00-07:00
2018-06-01T00:00:00-07:00
Where:
Various (see table below)

TransLink is launching a new B-Line bus route in 2019 along the Main-Marine corridor from Dundarave to Phibbs Exchange on the North Shore. This is part of the Mayors' Council 10-Year Vision for better transportation in Metro Vancouver, funded in partnership by the Government of BC and Government of Canada.
The public is invited to weigh in on proposed bus routes, local service changes, and speed and reliability measures at several pop-up information sessions.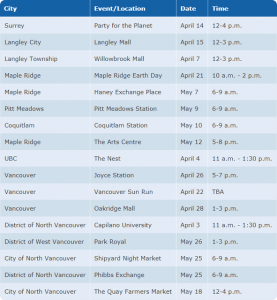 In addition to these pop-up sessions, an Open House will be hosted on May 24, 2018 at the Bowinn Ma MLA Community Office. Click here for more details.
The online survey is open until May 31 at translink.ca/bline.